SMYLYN BUBBY COVERS
A new innovation for breastfeeding.
OUR PRODUCTS
Free Standard Shipping Within Australia
10 X GoNap - Eco Friendly Grab and Go Nappy Kit - Infant
00074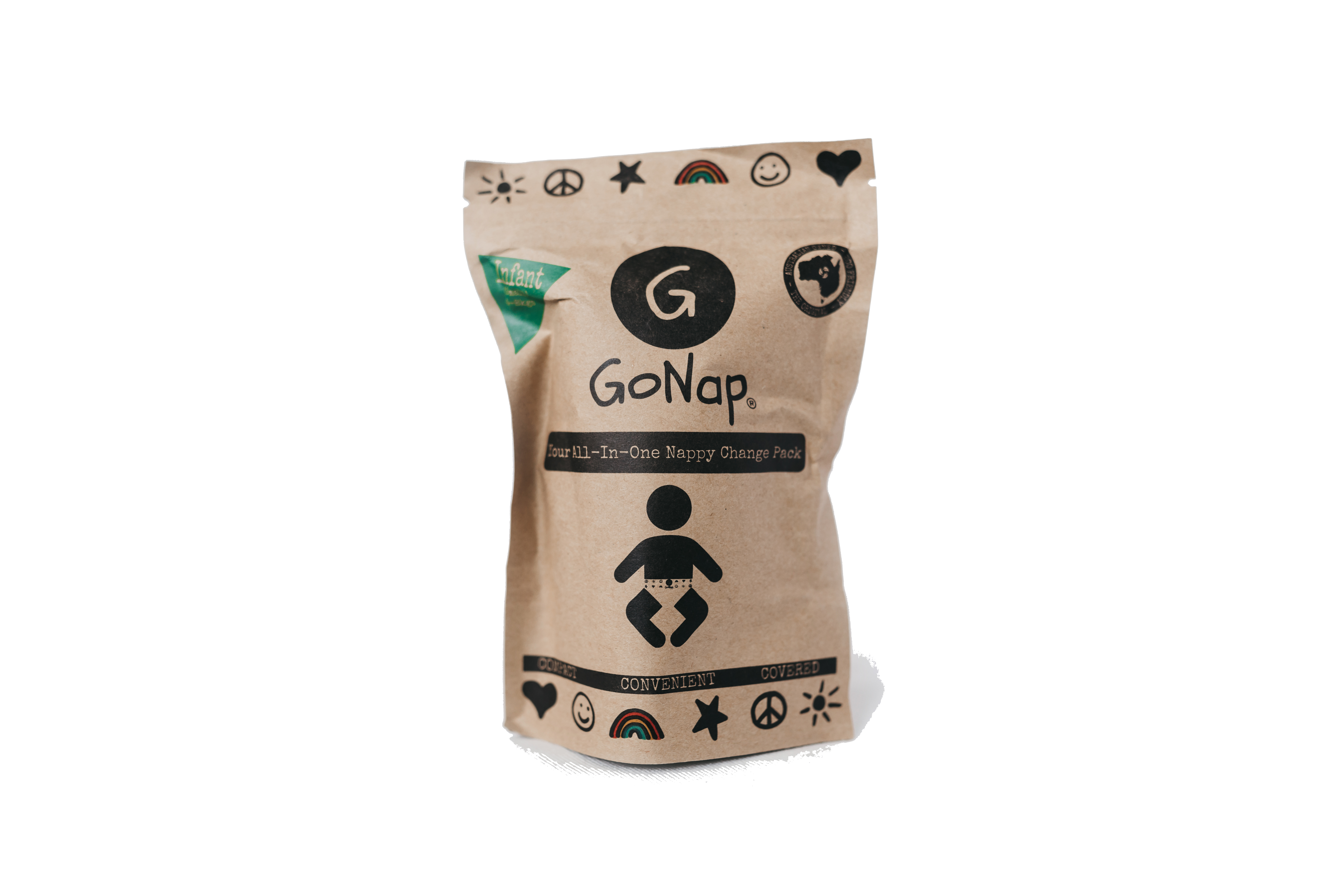 Whether you're a first timer, or you've been around the block a few times, nothing can ever really prepare you for how prepared you have to be with a new little human. One less thing to worry about in these early stages? Oh yeah!!
Meeting their new friends and family is an exciting and busy time! GoNap Infants has you covered whilst you're on this busy introductory journey. (Not to mention what little mustard poop machines they are at this age!)
Make sure you have GoNap in your handbag, in the car, in Dad's pocket – wherever!
Available in a pack of 10 online only.
Buy 10 with free regular Australian shipping today!
4kgs – 8kgs
OUR STORY
The idea came purely from necessity. I wanted a small piece of discretion, but did not want to be under a big sheet with bub, most other types of covers were way too hot for my girls and I. I also really needed a means for managing spillage (rather than wearing my milk soaked singlet after feeds) and wanted something to provide a barrier between my skin and my daughters skin, so that the poor little things did not end up all red, rashy and dripping with sweat.
So after much experimentation and two beautiful little test subjects (my daughters) I was prompted by several people to sew and sell those covers. I looked into the concept thinking surely someone else has already done it, but no one had. So securing the idea with a patent application became the next step. After successfully securing the idea we launched at the local markets with great success. We were so grateful for all of the positive feedback on the concept and know that our supporters will be the next important step in our success.
So please tell everyone you know about it, keep us in mind the next time you go to a baby shower and keep the word spreading. Please go ahead and like our Facebook page and Instagram as we will be posting plenty about the product and our progress.
Patent application no: 2017904849
HOW TO USE