SMYLYN BUBBY COVERS
A new innovation for breastfeeding.
OUR PRODUCTS
Free Standard Shipping Within Australia
Bubby Cover - At the Seaside
00096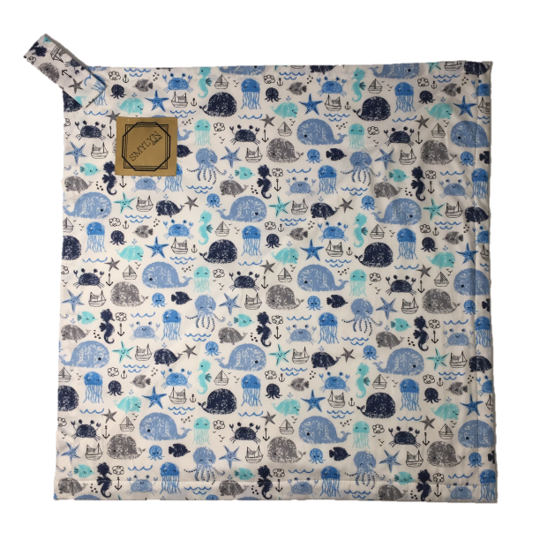 A light weight alternative to a breast feeding cover
Small, conveniently rolls up
Ideal for preventing baby sweat rash (from skin on skin contact)
Protection from spillage leaks onto clothing and skin
Ideal for after feeding burp cloth
Why I made it
March 2015 my husband and I welcomed our first beautiful daughter into the world. Throughout my pregnancy, during my nesting and planning phases, I was determined that I would breastfeed and that I wanted to use a cover. I didn't have any pressure on me to make this decision, it's just what I always knew I would be most comfortable doing. So I went ahead and purchased an apron style cover that I had seen a friend using.
When Gwendolyn arrived, I had forgotten to pack this in my hospital bag (I was so focused on the birthing stuff that I had not even given a thought to the fact that I would have to feed the baby after it was born). So when I had my first few visitors in the hospital and needed to feed I resorted to what many mothers have tried – the old 'muslin tucked into the bra strap trick'. This was less than successful and rather awkward really. Upon arriving home I went straight to using the apron. This was less awkward, as it wasn't falling down as much but I was finding it really hot. Living in Darwin in the wet season is pretty uncomfortable, so draping a rather large cloth over the two of us was just creating a breastfeeding oven.
The other thing that I had not expected to encounter was the need to latch correctly, and potentially re-latch, and re-latch, and re-latch. Bub was learning how to feed correctly and I was very quickly learning that if I did not correct her it just meant pain!! The thing that surprised me the most was the fact that the milk did not just stop when I removed the nipple from my daughter's mouth, it just kept on flowing. So as you can imagine this phase of our breastfeeding journey together was a tad messy. I had a constant supply of cloth nappies that I also used to put under her head (as I did not like the feeling of her sweating on my arm as she fed) and I used these for burping after she had finished too.
So after Gwendolyn was a couple of weeks old, I managed to get some time to get behind my sewing machine and knock something together that I had been daydreaming about. I had been thinking, how can I have something that won't fall down, won't be as hot, can help with managing the milk spillage, that I can use for burping too and something that looks a bit nicer than a cloth nappy to take out in public. My first prototype had been created. I used this constantly and loved it so much that I made three more. I spent my whole breastfeeding life with my first daughter using them.
Then upon the arrival of my second daughter, Evelyn in 2017, I dragged out my trusty covers again and started using them from day one. I had more confidence this time around with the breastfeeding tricks, but Evelyn was still learning so I had many of the same 'latching and re-latching equals spillage' problems. This time around though, I was out and about so much more and people kept noticing and commenting on my cover. They kept asking me 'where did you get that?' After telling them that I made it they would always quickly follow it up with 'You should sell them'. I thought surely this is not a new idea, someone must have thought of this before. But, after looking into it, there was nothing else around like it. So, with the support of my husband we sought some advice, patented the idea and started sewing.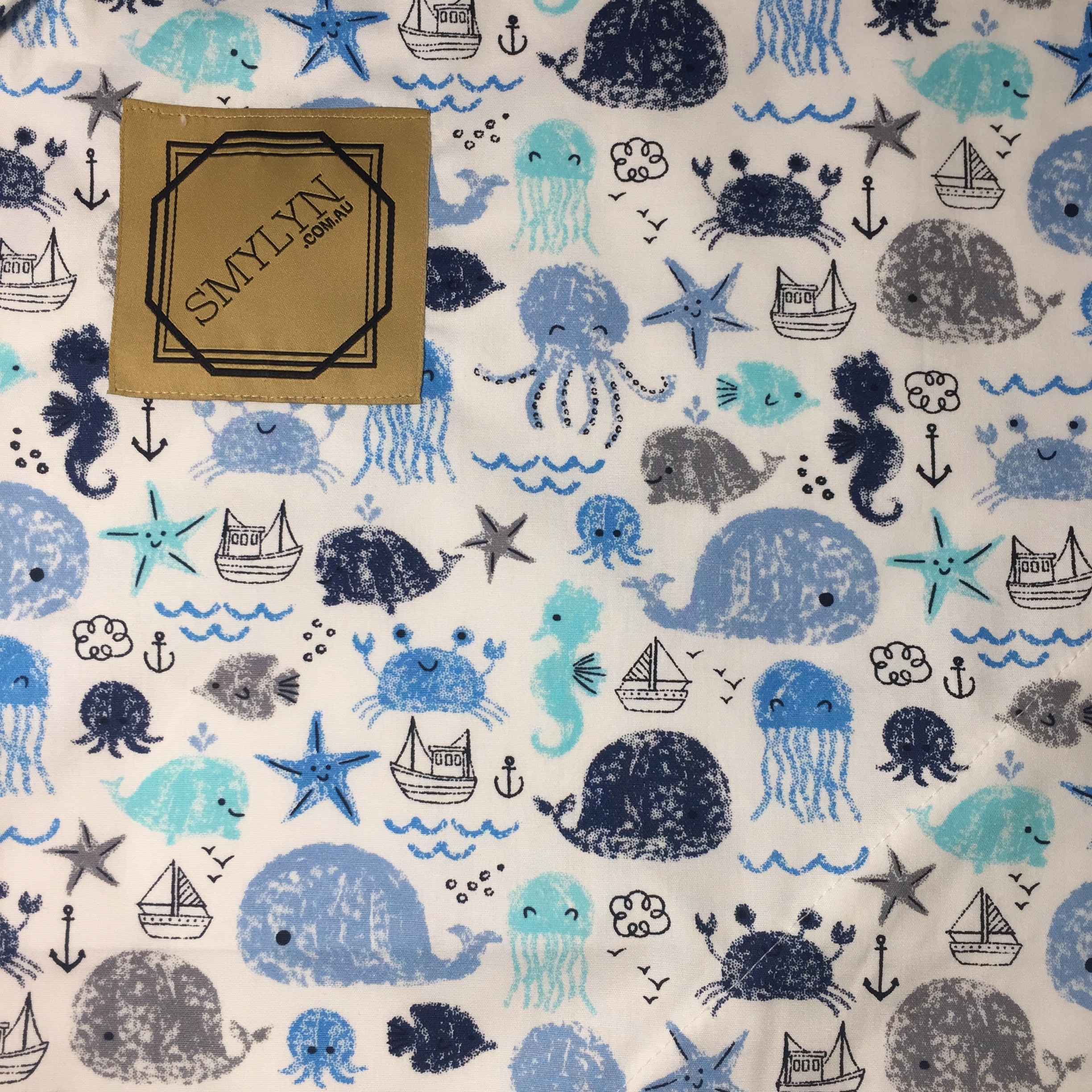 OUR STORY
The idea came purely from necessity. I wanted a small piece of discretion, but did not want to be under a big sheet with bub, most other types of covers were way too hot for my girls and I. I also really needed a means for managing spillage (rather than wearing my milk soaked singlet after feeds) and wanted something to provide a barrier between my skin and my daughters skin, so that the poor little things did not end up all red, rashy and dripping with sweat.
So after much experimentation and two beautiful little test subjects (my daughters) I was prompted by several people to sew and sell those covers. I looked into the concept thinking surely someone else has already done it, but no one had. So securing the idea with a patent application became the next step. After successfully securing the idea we launched at the local markets with great success. We were so grateful for all of the positive feedback on the concept and know that our supporters will be the next important step in our success.
So please tell everyone you know about it, keep us in mind the next time you go to a baby shower and keep the word spreading. Please go ahead and like our Facebook page and Instagram as we will be posting plenty about the product and our progress.
Patent application no: 2017904849
HOW TO USE