OUR PRODUCTS
Free Standard Shipping Within Australia
Eco Friendly, Non Toxic, Alcohol Free Hand Sanitiser and Protector
00085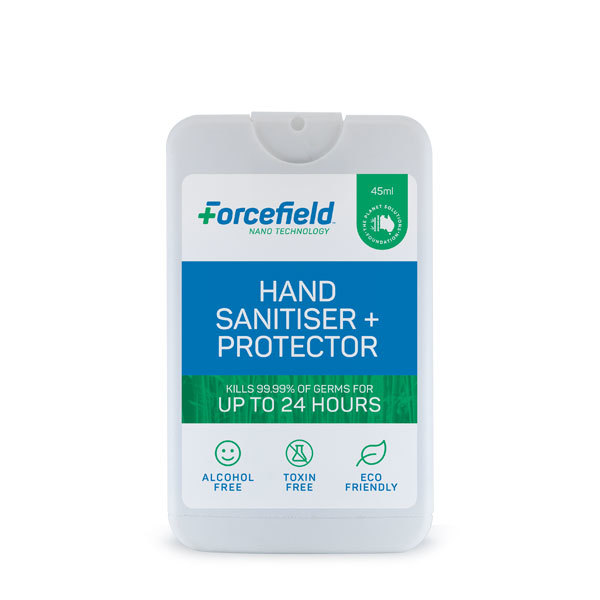 Alcohol Free, Toxin Free and Eco Friendly. This hand sanitiser uses nanotechnology to stop germs from attaching to the surface of your hands giving you up to 24 hour of protection. Unlike the alcohol based sanitizers that only kill germs until it dries (usually 20 seconds), this sanitiser keeps your hands germ free all day. It does not contain any harmful VOCs or alcohol compounds that end up drying out your hands.
One bottle can last up to 12 months and is cheaper than ordinary sanitiser. Keep one in the car, the nappy bag or the house and use it to not only keep your hands clean but to disinfect the nappy change table when you are out and about or clean the hands of your children when they pick up something grubby at the park.
It not only kills 99.99% of germs, it hydrates your skin while you use it. Hand sanitisers are fast becoming the norm as we become more aware of the germs around us (I challenge you to google the germs that are on the McDonalds self service order screens, yuck!).
But what are VOCs I hear you say, VOC stands for Volatile Organic Compound. They are micro chemicals and fumes that are released in minute amounts. The problem with that is they can build up in the body over time and cause long term health problems. Most alcohol based sanitisers contain VOCs, which are now banned in the EU with Australia and the US to follow suit. This sanitiser solution does not contain any VOCs and you can rest assured that it is safe for you and baby.